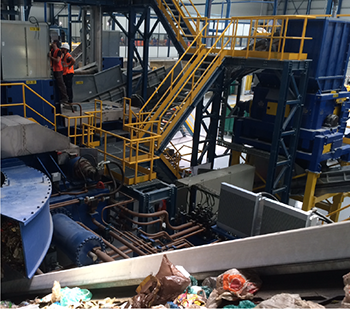 Our Services
Greenovate is a private consultancy. Our mission is to provide environment and climate-friendly solutions to the problems caused by today's resource use. From our home-base in Nicosia, Cyprus, we serve clients in Europe, the Mediterranean and in selected countries in Africa and South-East Asia.

For development and implementation of modern waste management projects, we cover three activity areas:
 
Technology scouting and brokerage: We are always on the look-out for the most efficient, robust, tried-and-tested systems for recycling, fuel production and waste-to-energy (Anaerobic Digestion and Gasification). We support public and private entities in the identification of the best suitable technologies for their particular local needs and organize technology visits.


Project engineering: We offer strategic support to project implementation, to the development of tailor-made approaches for different countries and climate zones, technical advice, environmental impact assessment, business plan development and financial engineering.


Project participation: We take participations in waste treatment projects.
OUR CLIENTS: We serve those who wish to study and develop performing waste management projects in Europe and world-wide. We work both with the public sector (municipalities, regions, Ministries, public banks) and the private sector (waste collection, operators, investors, consultants).


OUR PARTNERS are EU-based technology providers who are at the forefront of innovation in their area, ensuring highest process efficiency within tried and tested systems.


OUR SOLUTIONS are a combination of the needs of our clients and the innovative technologies of our partners.
BACK